AURA

Award
Finalist 2022
Compass Research AURA Award Finalist 2022
4 July 2022
We are thrilled that Compass Research is a finalist for the Best Small Agency Award for second year running!!!.Thank you to all our lovely clients who nomiated us for this pretisgious award...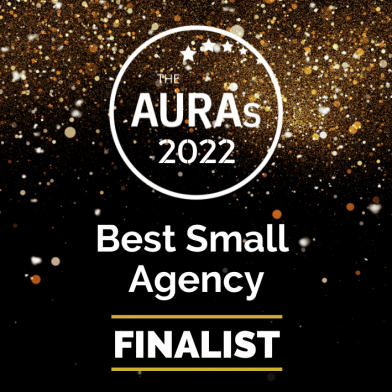 Compass Directors Sue Diamond and Fran Elliott are experienced market researchers, having worked in large corporates and research agencies. Sue & Fran support client businesses in an agile and creative way, putting the consumer at the heart of the user experience. Compass Research work with values based and regulated organisations, challenging preconceived ideas, working with clients to uncover the potential to maximise customer/member engagement, via motivating propositions, with successful outcomes.
AURA is the UK's biggest client side research networking and events organisation, connecting professionals who want to improve their expertise and impact. Through their events and resources they offer members continuing personal development, inspiration and peer-to-peer networking support.. and that includes sharing their experience of agencies they use!.
ll agencies shortlisted for one of AURA's main agency awards - Communication, Commercial Acumen, Trusted Partner and Best Small Agency - are eligible to win AURA's coveted Agency of the Year.
We're looking forward to attending the AURAs Awards Dinner on 30th September at the Kia Oval Cricket Ground, London. The opportunity to meet up with great client side researchers and other finalists is such a joy!